Coming Soon: Floating Flower Art by ODDFLOWER
Industrial chains. Aluminum sheet metal. Fluorescent acrylic. Preserved moss and silk flowers.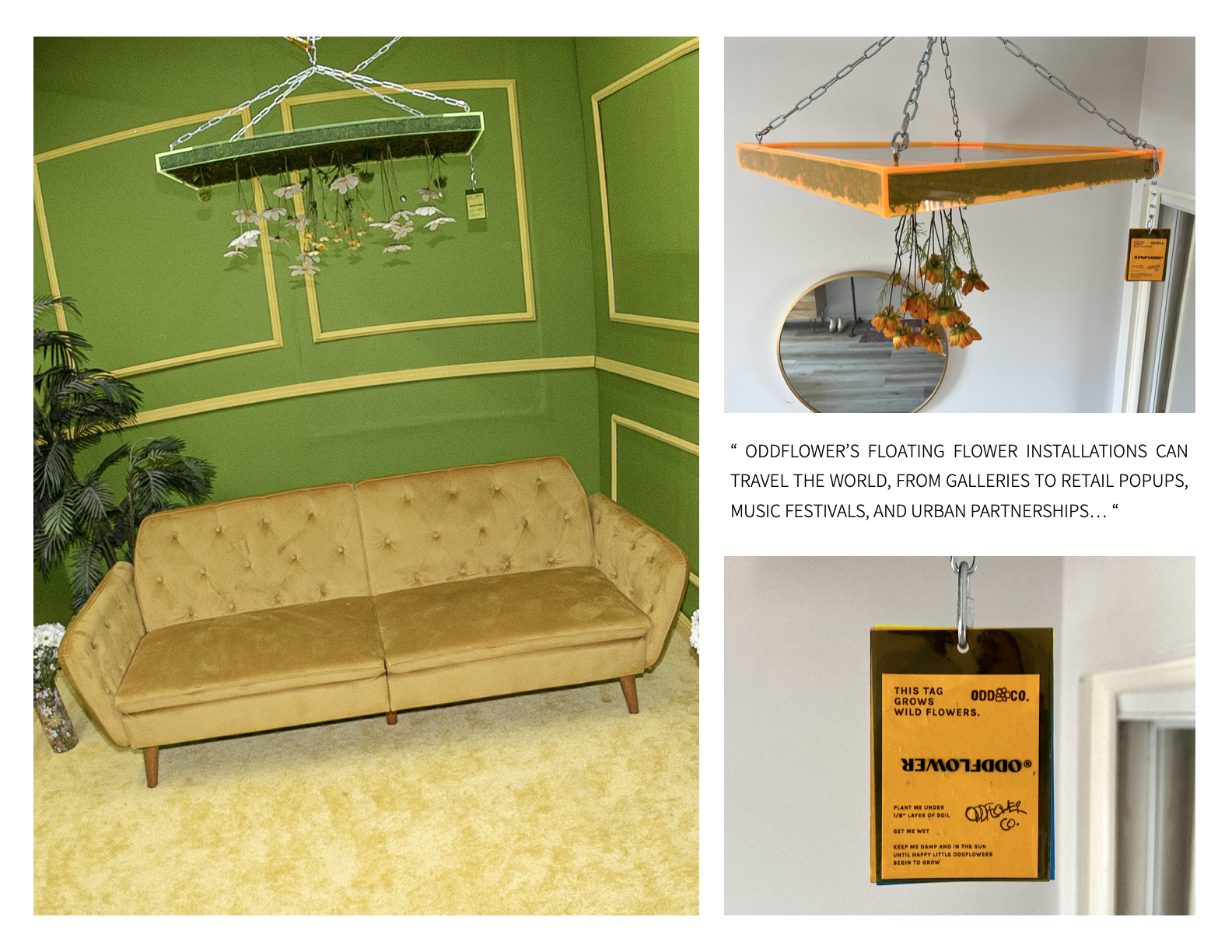 Oddflower's upside-down flower fields can be installed on any ceiling or overhang in the world. Part urban landscaping experiment, part retail / gallery experience, part other-worldly wonderland, walking into an Oddflower installation is meant to flip perspectives upside down… 
" ODDFLOWER'S FLOATING FLOWER INSTALLATIONS CAN TRAVEL THE WORLD, FROM GALLERIES TO RETAIL POPUPS, MUSIC FESTIVALS, AND URBAN PARTNERSHIPS… "
Pieces of the installation are available to collectors for individual sale, and can be commissioned at oddflower.co. Coming soon to a space near you.