Press Release:

These Oddflower AF1's are custom made with preserved moss and real pressed flowers.
Coming soon to oddflower.co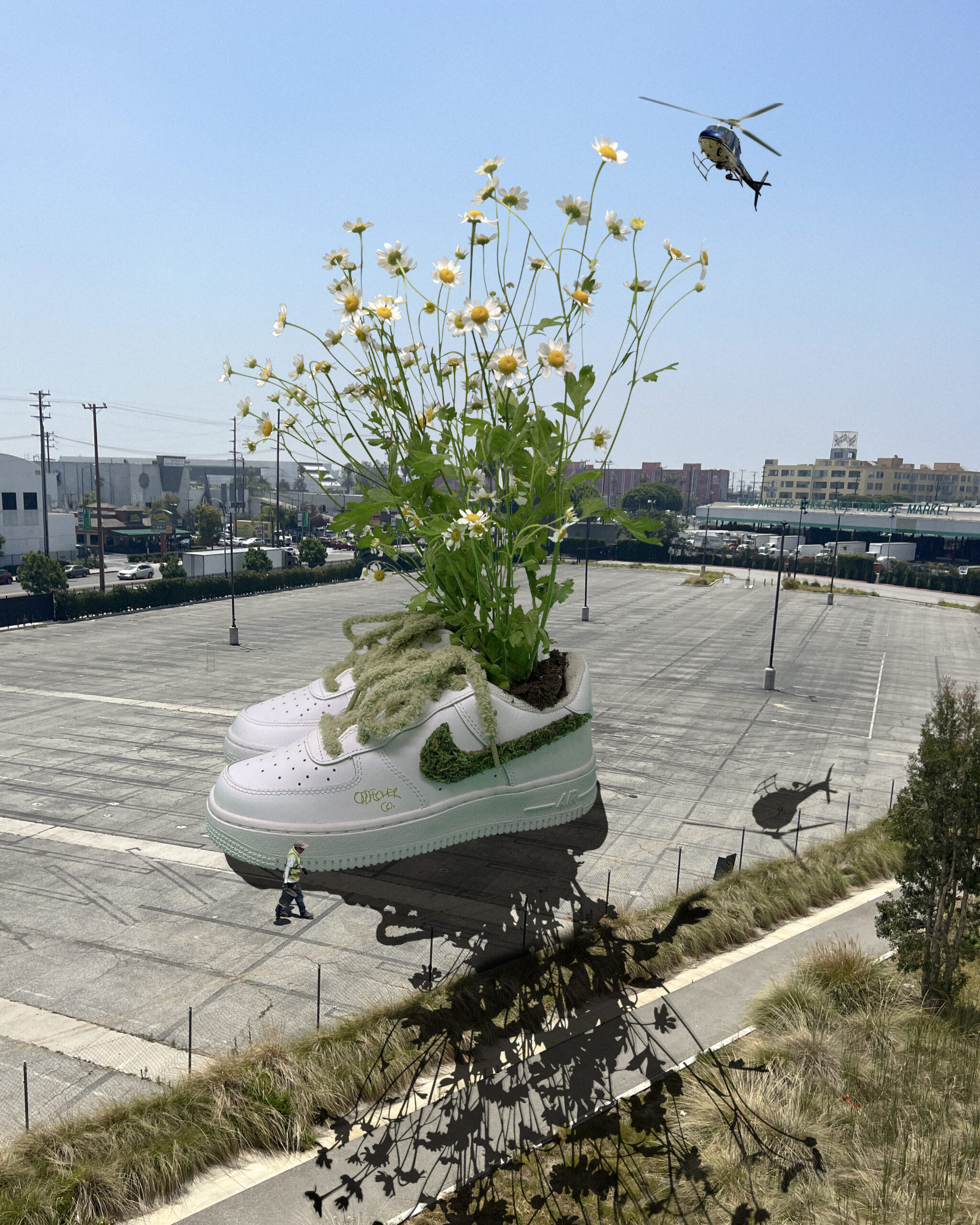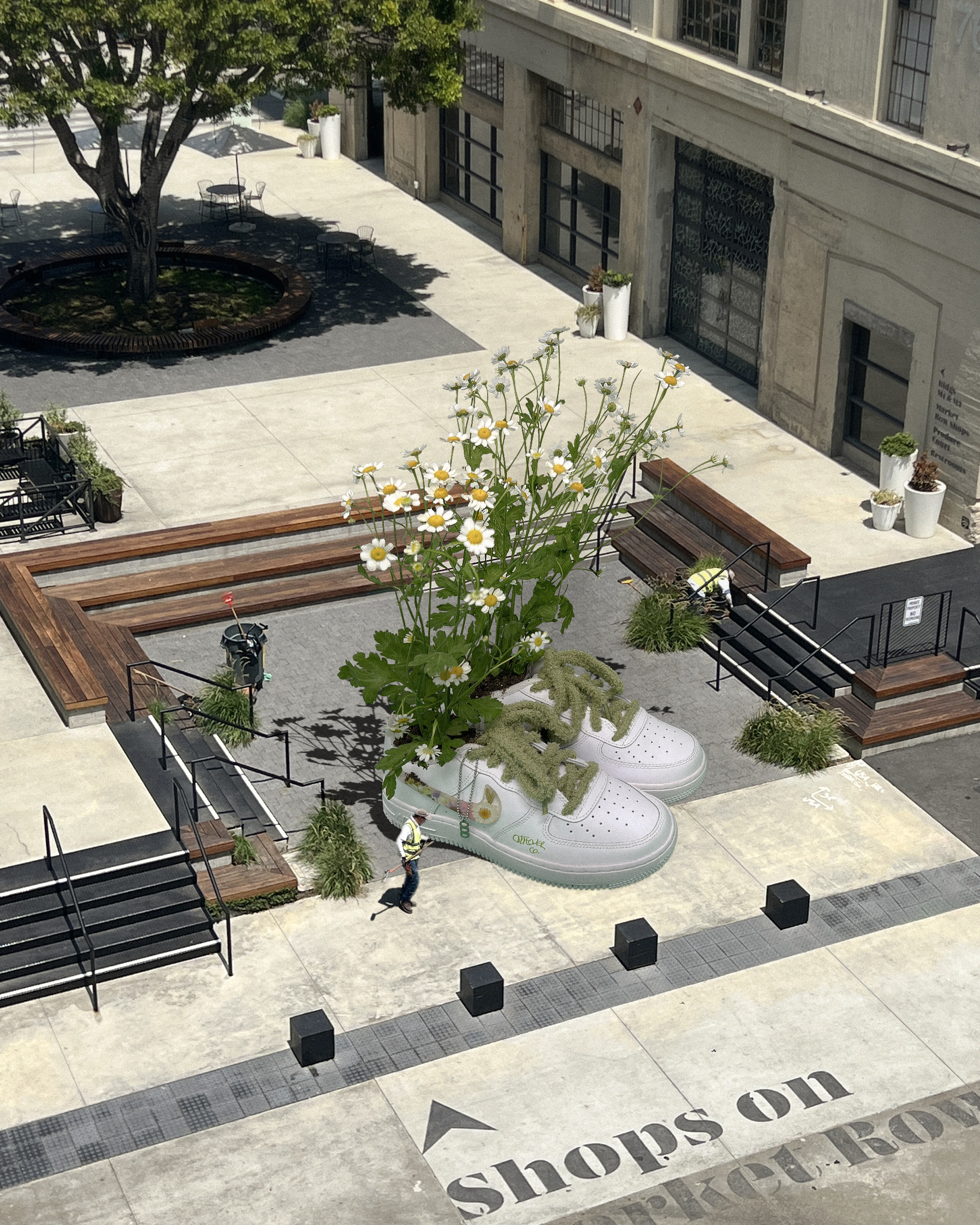 Oddflower has unveiled their first gender free sneaker designs and they're every bit as odd and inspired as you'd expect them to be. The Air Force 1's are customized to order with a real preserved moss or organic pressed flower resin swoosh, signature fuzzy laces, and a silver plated "ODD" charm that can be worn on the shoe or on its own as a necklace.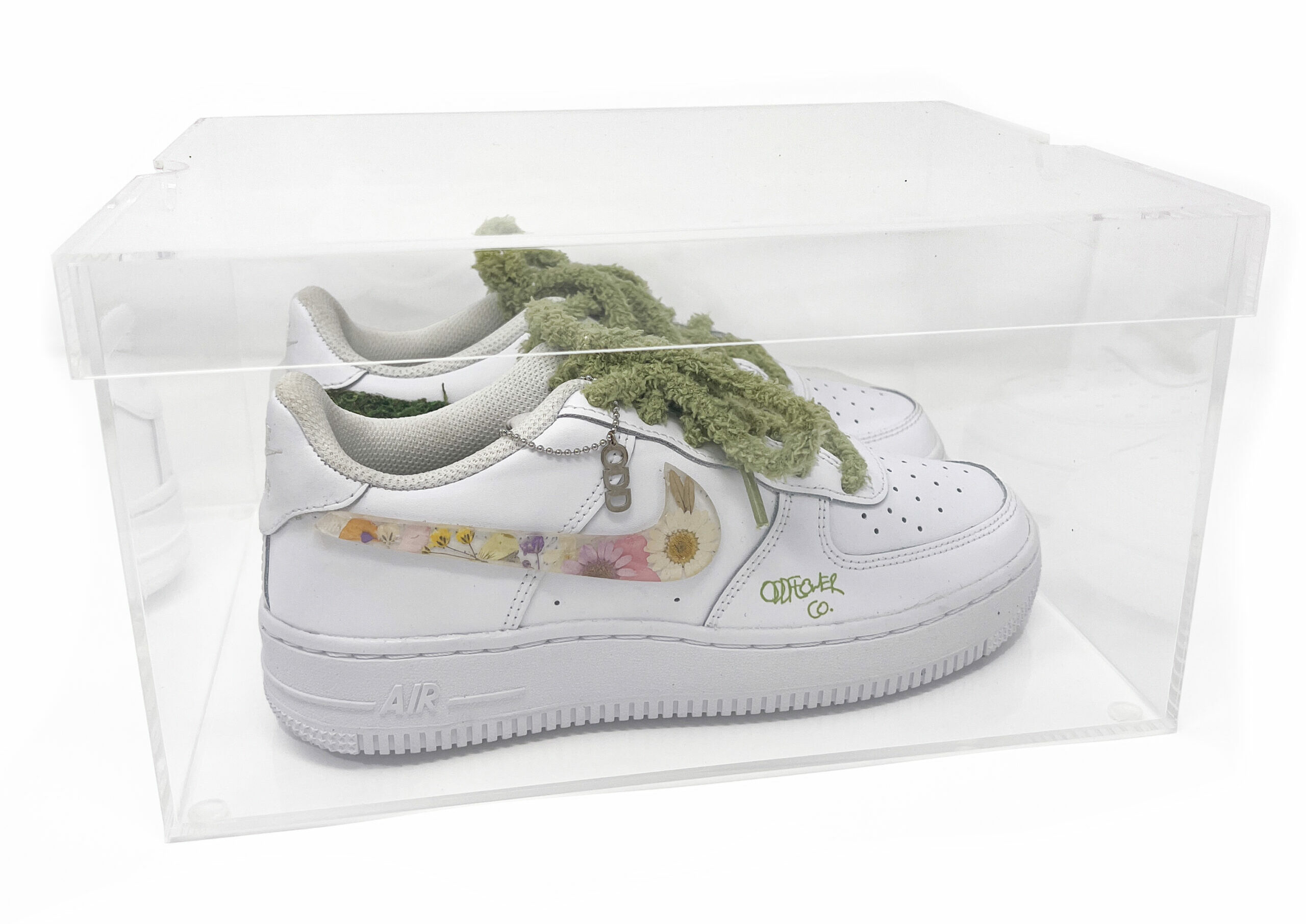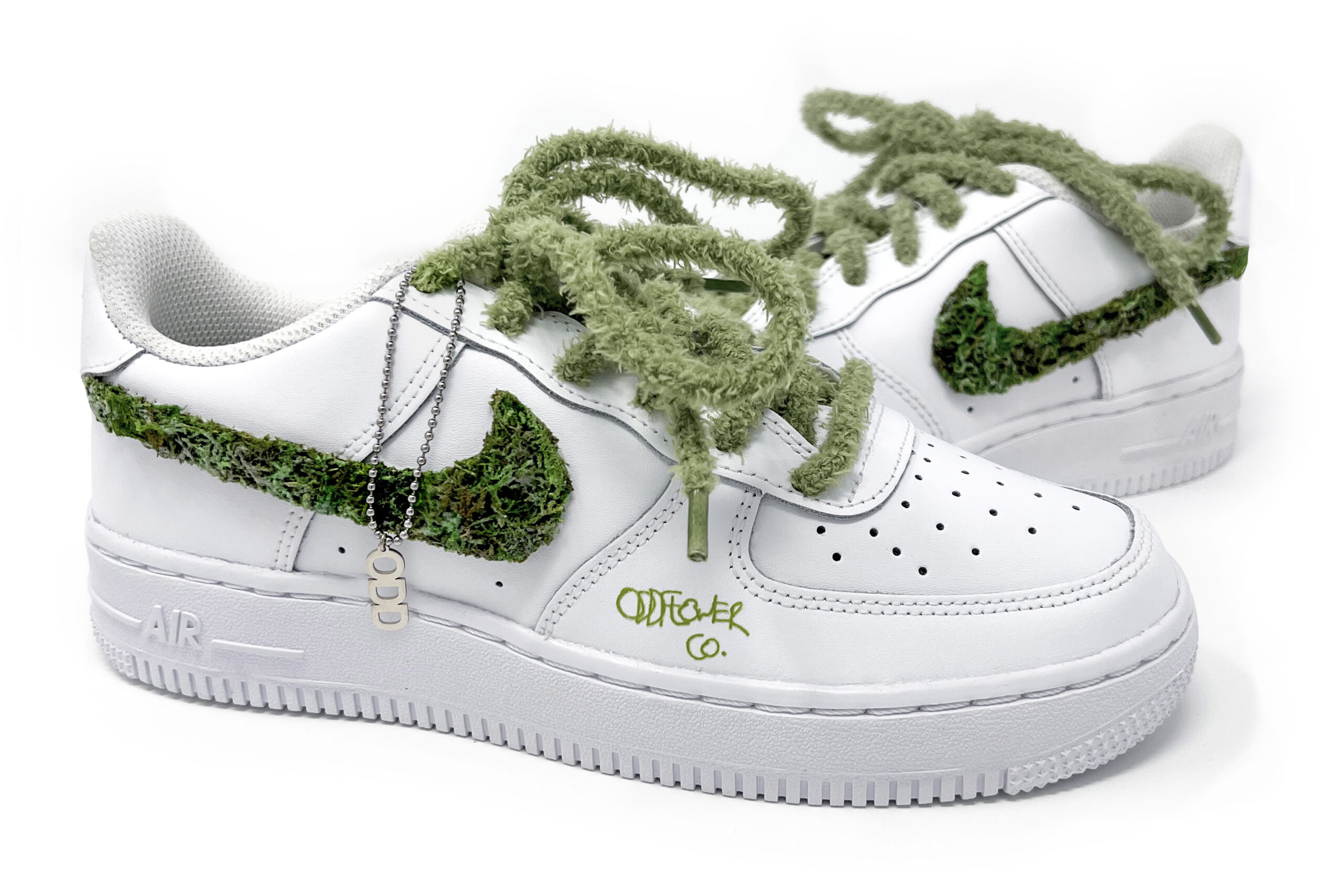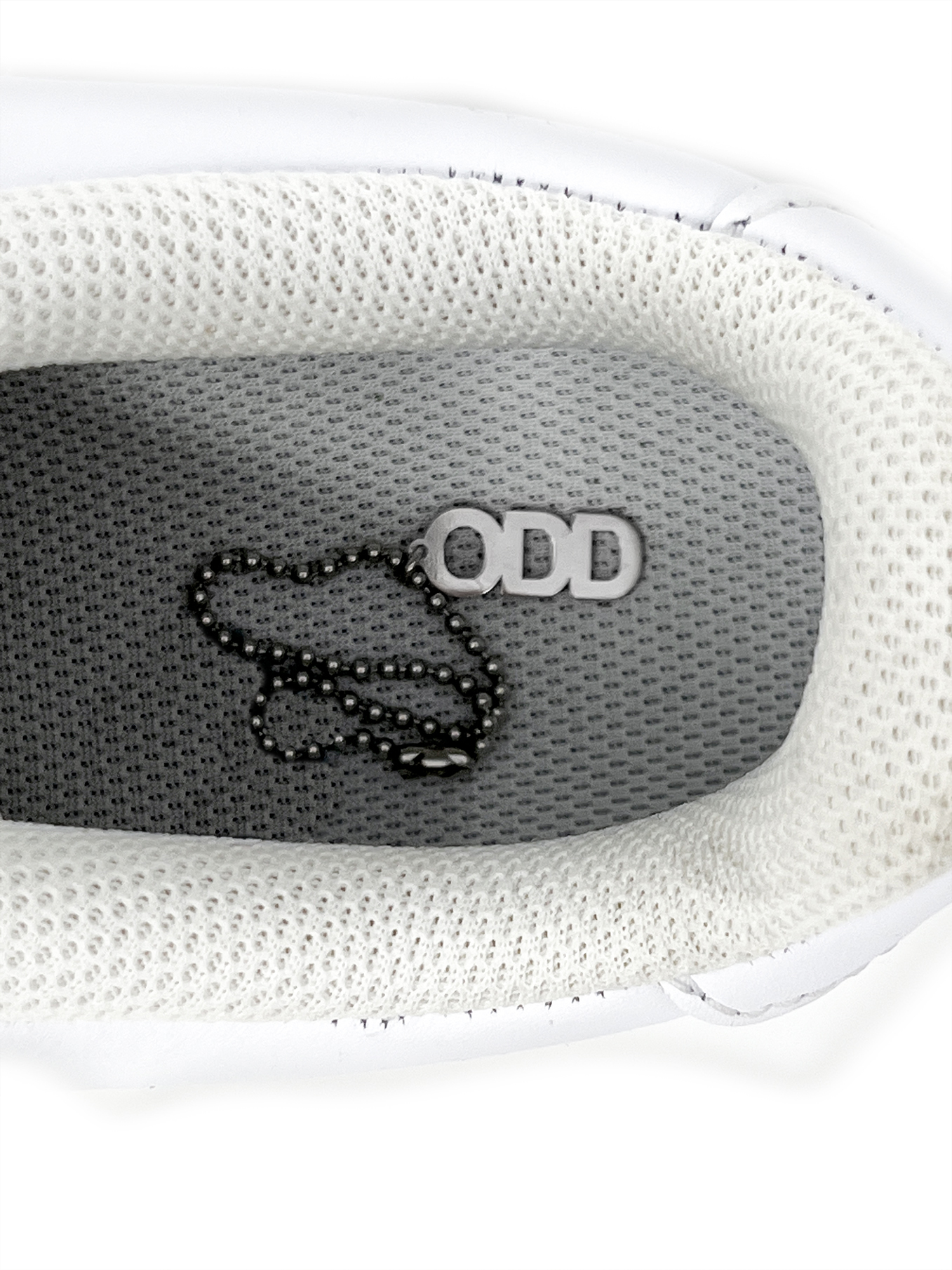 "The AF1 is fundamentally unisex. The only difference between 'Mens' and 'Womens' is a label, and where you'll find it in the store…" The duo – @ghostytheoddflower and @ellatheoddflower – launched The Oddflower Co. less than a year ago, a brand that prides itself on being gender free and future forward, breaking boundaries between art and commerce. Expect odd things to come from these two.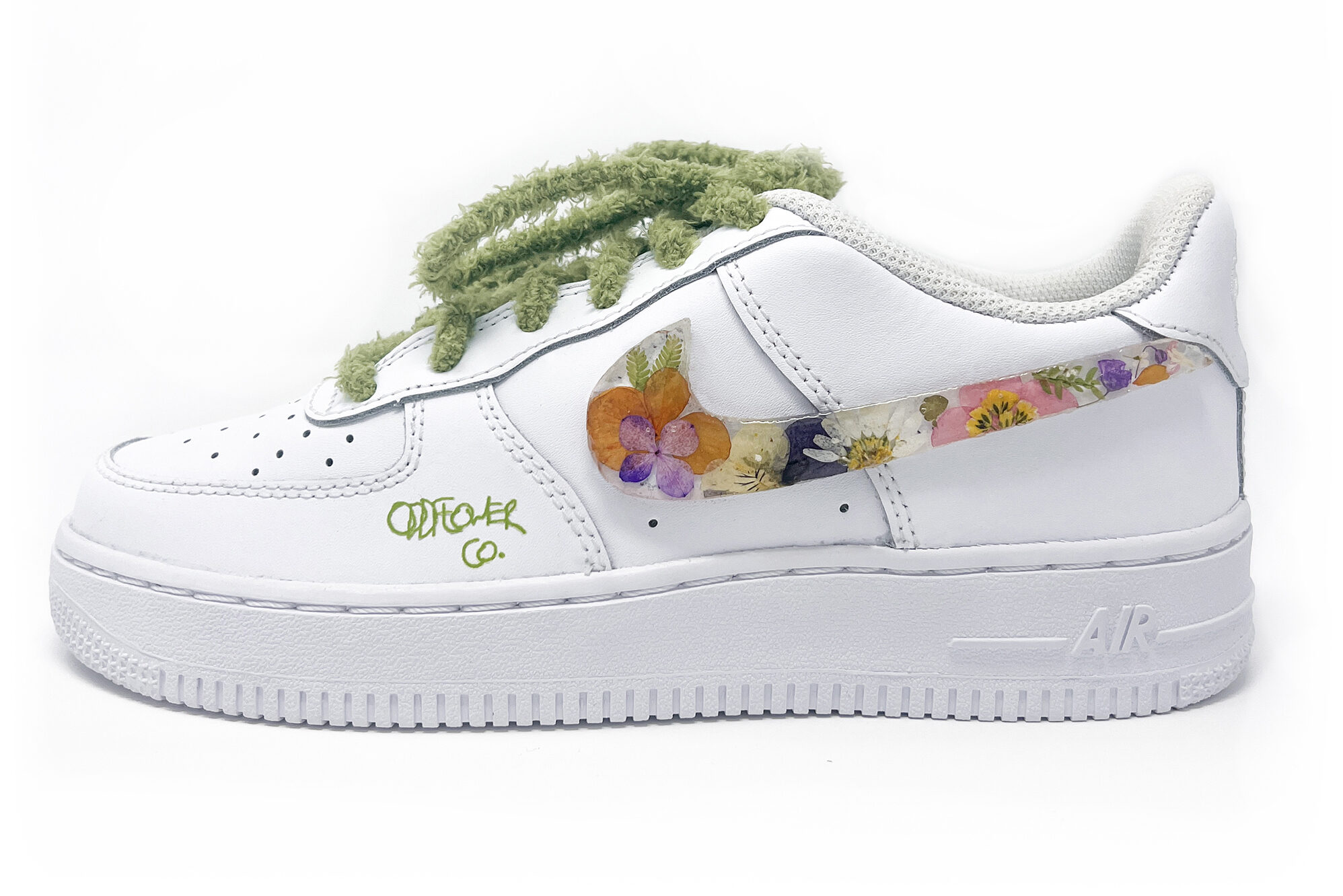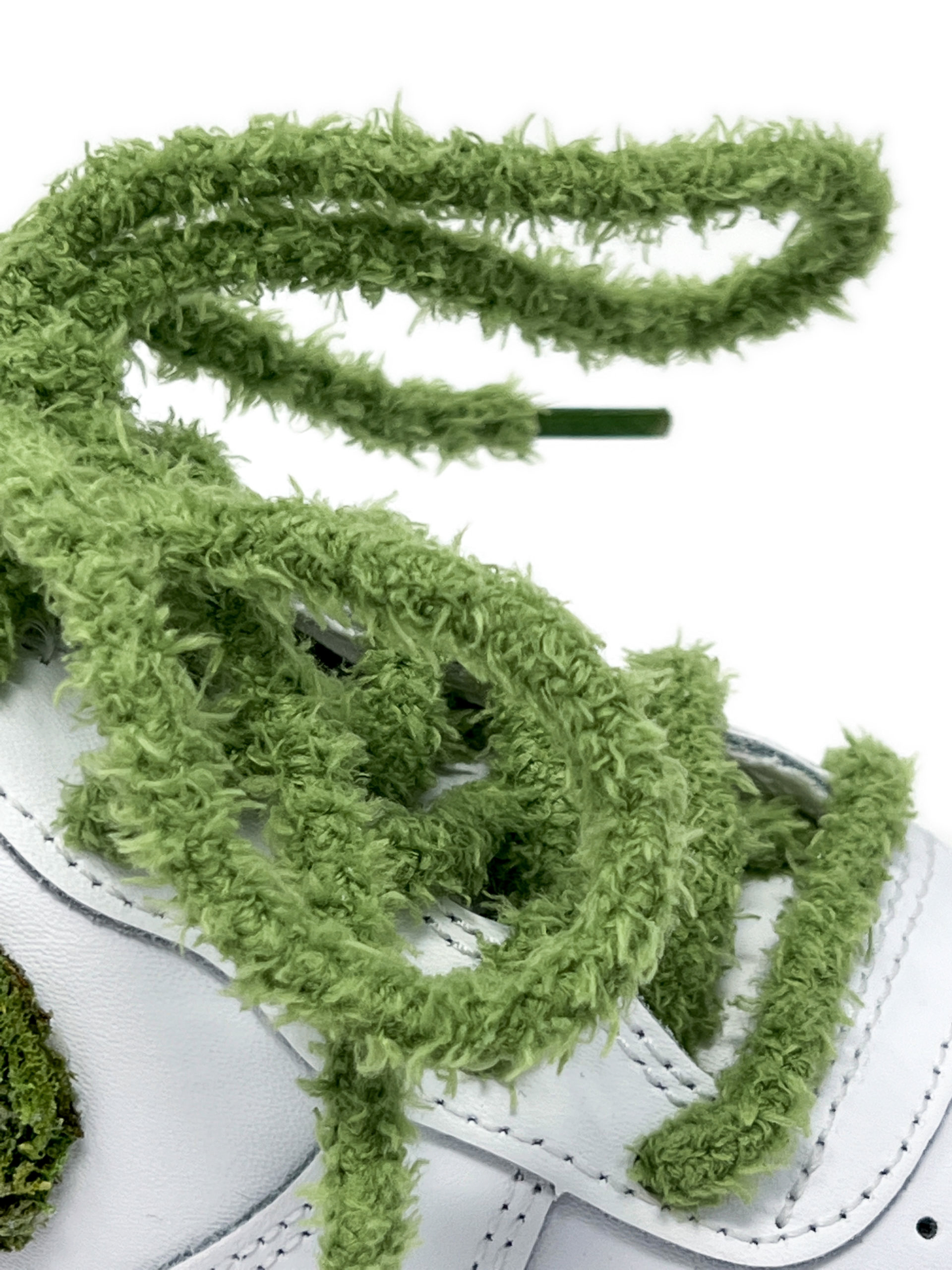 Limited pairs of the Oddflower AF1 are coming soon to the Oddflower Market at oddflower.co